All The Rain
So how much rain has fallen? Short answer: a lot. The image below is a radar estimate from the NWS radar (KDMX) in Des Moines that I grabbed this morning.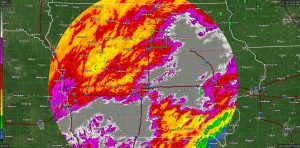 (I tried to post it then but had issues getting the image to upload into WordPress, apparently something to do with Gutenberg since I'm writing now in the classic editor.)
Leave a Reply
You must be logged in to post a comment.